---
​Next Board Meeting: The next Board meeting is on November 18th 2018. Board Meetings - are now be held quarterly in, June, September, November and March. They will take place after Sunday Worship. Congregation members are welcome to stay and join the executive board members, as your voice is important to our church.
​​​If you would like a visit from our Minister please phone : 403-507-3065
If you are new to the church please sign the Church Guest Book.
​
Acknowledging the Territory
We acknowledge with respect the history, spirituality, and cultures of the First Nations and Metis peoples within whose traditional territory we live, work and worship, recognizing that relationship with land is central to their lives and spirituality. We also acknowledge the responsibilities we all have as heirs to the legacy of Treaty Seven.


​
​
Music Concert Event
: There will be a Musical Concert on Saturday
October 27th 2018
at 7:00pm. We will be hosting 'The Great Plains', who will be playing a blend of Bluegrass-Gospel/Celtic and Folk and many familiar songs that everyone knows & loves. Tickets are $15:00 a person. Invite your friends or make a date with your sweetheart! Everyone welcome.
During November we ask all
Committees
to start thinking about collecting information for their
Annual Reports & Budgets
. Reports are to be submitted by
December 1st 2018
. Thank you.
Please remember to sign up for
Coffee and Scripture
readings. We love to catch up with you all at the end of services and would hate to see this time
disappear
due to lack of volunteers. Guidance with the use of the kitchen equipment will be given.
Reminder
- The Minister would like to encourage all members to wear their
Name Tags
on Sunday, as we have new members getting to know each other. Thank you.
Aspen Ridge Lodge - Everyone is welcome to join the coffee gathering on the 1st Friday of the month at 10:00 am. Pastoral Care committee members are looking forward to seeing you there!
​The New Red Deer Presbytery Website
is now live. You can access it at
www.reddeerpresbytery.ca
. Please take a look at it, and remember that it is a work in progress. If you notice any errors or have any suggestions, let them know. Please take a look at the "Reflections" page. Ruth Lumax wrote a lovely piece. They will be continually looking for more to add to this page, so put on your thinking caps! This website is only as good as the contributions we make to it.
If you want your upcoming ​events posted, please email them to Kathleen at
office@windsorgraphics.ca
as soon as possible.
​​
More hands required
: The thrift Store is in
need
of new volunteers. Please let UCW know if you are able to help spare a few hours or more to this essential commodity of our church and community.
UCW
- are looking for additional members. This is an opportunity for women, of all ages, to meet and to connect with each other over a cup of coffee (or other beverage), build community, reflect on Scripture and share prayer concerns. Women of all ages are invited. We look forward to you joining us and sharing your time and talents.
​​
Usher and Coffee sign-ups
: Please make sure you are able to attend church and fulfill your Usher and Coffee duties on the dates you are signed up for. If you are unable to attend on your assigned date please make sure to find a replacement. Thank you.
Choir Practices:
Thursday nights at 7:00p.m.
UCW:
Meeting on the last Tuesday of the month at 1:30 pm at the Church. Please join them.
Aspen Ridge Coffee Meet
: Everyone is welcome to join the coffee gathering on the first Friday of the month at
10:00
am at Aspen Ridge Lodge.
Ministry Team Board
- Please hand in your Family photos to Janice Fifield or the Church Office. We would love to see your faces on our Church family board.
Prayer Shawls
– the church is getting low on prayer shawls. So we are calling for all crafty persons to get creative and start clicking those knitting needles. We are looking forward to see your wonderful creations and we appreciate your skills.
Thank You
- The Finance Committee Thanks Everyone for their financial support of the work of the Church, here at Knox Didsbury and the United Church of Canada.
---
Please have all Bulletin Request into the office by 11:30am the Thursday before Sunday Worship. Once the Bulletins are printed additional announcements cannot be added. All requested can be made by hand and left at the office (or on the Pulpit, if after said date and time), telephone call or email. Thank you.
To better serve the congregation and the wider community, ensuring that people needing help and advice and someone to talk to, get the time and attention they deserve, Rev. Janice would like to propose the following:

· If you need to speak privately with Rev. Janice Walls, please contact Jayne Wright, in the
office, who will arrange a time for you to see her. Office Number - 403-335-8373. Alternately you can call the Minister on - 403-507-3065.

· Please note her door will be still be open for emergencies.

Hopefully this will streamline the process, free up time for Rev. Janice and insure that those who need to speak with her get the appropriate private time they deserve.
Powered by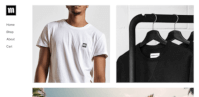 Create your own unique website with customizable templates.